FABRIC CLOTH SURFACE MOUSE PADS- HEAVY DUTY
AllMousePads.com offers heavy duty fabric mouse pads which are great for nearly any type of work environment. Our custom fabric mouse pads can be personalized to include the graphic(s) of your choice. We commonly see businesses using their logo, name, phone number, or important events to remember on their new mouse pads. Our fabric mouse pads are made from high-quality materials that are guaranteed to last through heavy usage.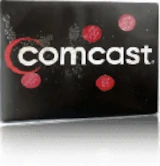 Click a mouse pad thickness to see the pricing for that particular thickness of mouse pad. Pricing will vary by thickness, size, and quantity ordered.
🛈 Custom mouse pad sizes and thickness are also available, contact us for more information.
1/16" Thick Fabric Cloth Surface Heavy Duty Mouse Pads
1/8" Thick Fabric Cloth Surface Heavy Duty Mouse Pads
3/16" Thick Fabric Cloth Surface Heavy Duty Mouse Pads
1/4" Thick Fabric Cloth Surface Heavy Duty Mouse Pads
1/16" Thick Fabric Cloth Surface Heavy Duty Mouse Pads
Fabric Surface w/ Heavy Duty RUBBER BACK 1/16"
| Item # | Thickness – Size | 100 | 250 | 500 | 1000 | 2500 | 5000 |
| --- | --- | --- | --- | --- | --- | --- | --- |
| MC353516 | 1/16" x 3.5" x 3.5" | $1.84 | $0.99 | $0.79 | $0.71 | $0.67 | $0.63 |
| MC35R16 | 1/16″ x 3.5″ Round | $1.84 | $0.99 | $0.79 | $0.71 | $0.67 | $0.63 |
| MC4416 | 1/16" x 4" x 4" | $1.84 | $0.99 | $0.79 | $0.71 | $0.67 | $0.63 |
| MC4S16 | 1/16″ x 4" Round | $1.84 | $0.99 | $0.79 | $0.71 | $0.67 | $0.63 |
| MC6816 | 1/16" x 6" x 8" | $2.42 | $1.88 | $1.55 | $1.43 | $1.35 | $1.26 |
| MC75816 | 1/16" x 7.5" x 8" | $2.69 | $2.14 | $1.78 | $1.66 | $1.57 | $1.47 |
| MC816 | 1/16" x 8" Round | $2.69 | $2.14 | $1.78 | $1.66 | $1.57 | $1.47 |
| MC7816 | 1/16" x 7.5" x 8.5" | $2.75 | $2.19 | $1.83 | $1.71 | $1.61 | $1.52 |
| MC75916 | 1/16" x 7.5" x 9" | $2.86 | $2.31 | $1.94 | $1.81 | $1.71 | $1.62 |
| MC77592516 | 1/16" x 7.75" x 9.25" | $3.01 | $2.45 | $2.07 | $1.94 | $1.83 | $1.74 |
| MC89516 | 1/16" x 8″ x 9.5" | $3.13 | $2.56 | $2.17 | $2.04 | $1.93 | $1.83 |
1/8" Thick Fabric Cloth Surface Heavy Duty Mouse Pads
3/16" Thick Fabric Cloth Surface Heavy Duty Mouse Pads
1/4" Thick Fabric Cloth Surface Heavy Duty Mouse Pads