Size:
11.5" x 7.4" x .242" thick
Description:
The NoWire Mouse Pad is 10W fast Qi charger and mouse mat. Simply plug in the included cord to your USB slot of your computer, set your phone on the QI icon, and watch it charge. The ¼' thick mouse pad allows for easy tracking for your mouse and comfortability.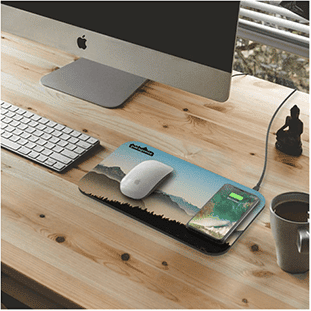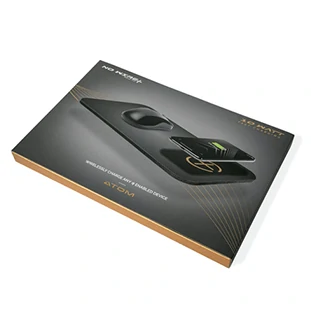 Click a mouse pad thickness to see the pricing for that particular thickness of mouse pad. Pricing will vary by thickness, size, and quantity ordered.
🛈 Custom mouse pad sizes and thickness are also available, contact us for more information.
NoWire Mouse Pads
| Item # | Size - Thickness | 1 | 10 | 25 | 50 | 100 |
| --- | --- | --- | --- | --- | --- | --- |
| NOWIRE11574 | 11.5" x 7.4" x .242" | $49.22 | $41.73 | $38.52 | $36.92 | $35.31 |