HARD SURFACE - HEAVY DUTY MOUSE PADS
AllMousePads.com offers heavy duty custom mouse pads with a hard surface that is exceptionally durable and long-lasting. Our heavy duty hard surface mouse pads are great for work areas that are used heavily daily.
AllMousePads.com's heavy duty custom mouse pads are also designed with a special surface that is scratch-resistant and nearly maintenance free. We recommend that you wipe your hard surface mouse pad off every once in awhile to prevent the buildup of debris, dirt, and bacteria.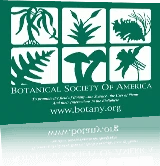 Click a mouse pad thickness to see the pricing for that particular thickness of mouse pad. Pricing will vary by thickness, size, and quantity ordered.
🛈 Custom mouse pad sizes and thickness are also available, contact us for more information.
1/16'' Thick Heavy Duty Mouse Pads
1/8'' Thick Heavy Duty Mouse Pads
1/4" Thick Heavy Duty Mouse Pads
1/16'' Thick Heavy Duty Mouse Pads
DuraTrac Hard Surface w/ Heavy Duty RUBBER BACK 1/16"
| Item # | Thickness – Size | 100 | 250 | 500 | 1000 | 2500 | 5000 |
| --- | --- | --- | --- | --- | --- | --- | --- |
| DTP353516 | 1/16" x 3.5" x 3.5" | $1.46 | $0.99 | $0.84 | $0.75 | $0.65 | $0.57 |
| DTP35R16 | 1/16″ x 3.5″ Round | $1.46 | $0.99 | $0.84 | $0.75 | $0.65 | $0.57 |
| DTP4416 | 1/16" x 4" x 4" | $1.46 | $0.99 | $0.84 | $0.75 | $0.65 | $0.57 |
| DTP4R16 | 1/16″ x 4" Round | $1.46 | $0.99 | $0.84 | $0.75 | $0.65 | $0.57 |
| DTP6816 | 1/16" x 6" x 8" | $2.68 | $2.04 | $1.66 | $1.50 | $1.35 | $1.25 |
| DTP75816 | 1/16" x 7.5" x 8" | $3.05 | $2.41 | $2.01 | $1.85 | $1.68 | $1.57 |
| DTP816 | 1/16" x 8" Round | $3.17 | $2.52 | $2.12 | $1.95 | $1.78 | $1.67 |
| DTP7816 | 1/16" x 7.5″ x 8.5" | $3.17 | $2.52 | $2.12 | $1.95 | $1.78 | $1.67 |
| DTP75916 | 1/16" x 7.5" x 9" | $3.29 | $2.63 | $2.23 | $2.06 | $1.88 | $1.77 |
| DTP77592516 | 1/16" x 7.75" x 9.25" | $3.33 | $2.68 | $2.27 | $2.10 | $1.92 | $1.81 |
| DTP89516 | 1/16" x 8″ x 9.5" | $3.40 | $2.75 | $2.34 | $2.17 | $1.98 | $1.86 |
| DTP851116 | 1/16" x 8.5" x 11" | $3.99 | $3.31 | $2.89 | $2.71 | $2.49 | $2.36 |
1/8'' Thick Heavy Duty Mouse Pads
1/4" Thick Heavy Duty Mouse Pads