ULTRA LITE/ULTRA THIN MOUSE PADS - LOW TAC
AllMousePads.com has low-tac custom mouse pads available for purchase. Our thin low-tac mouse pads are very sleek and unique. They're commonly shipped out from businesses to customers as a promotional item. Since the custom mouse pads are so thin and light, the shipping rates are generally very affordable. Low-tac mouse pads provide for the best, most authentic photographic reproduction capabilities. All graphics placed on your new mouse pad will be high-resolution and will look outstanding. The images are printed on quality paper that is then laminated. The laminated surface of your personalized mouse pad is scratch-resistant. This means that your image won't ever wear off or fade away over time and heavy usage.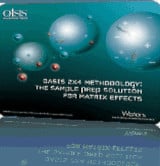 Images placed on our low-tac custom mouse pads are printed with continuous shades and tones for a very realistic appearance. The low-tac backing of our thin mouse pads is non-slip. This means that your mouse pad won't ever slide or slip around on your desk while you're trying to use your computer at work or for personal use. Our low-tac mouse pads are nearly maintenance free. They only need to be wiped off every once in awhile so that they're free of any dirt, debris, or germs.
Click a mouse pad thickness to see the pricing for that particular thickness of mouse pad. Pricing will vary by thickness, size, and quantity ordered.
🛈 Custom mouse pad sizes and thickness are also available, contact us for more information.
THINS Style DuraTrac Hard Surface w/ Low-Tac BACK .02"
| Item # | Thickness - Size | 100 | 250 | 500 | 1000 | 2500 | 5000 |
| --- | --- | --- | --- | --- | --- | --- | --- |
| THINSLM44 | 4" x .02" (ROUND OR SQUARE) | $1.39 | $0.92 | $0.76 | $0.66 | $0.55 | $0.45 |
| THINSLM68 | .002" x 6" x 8" | $3.23 | $2.13 | $1.71 | $1.55 | $1.38 | $1.27 |
| THINSLM758 | .002" x 7.5" x 8" | $3.76 | $2.49 | $2.08 | $1.90 | $1.72 | $1.60 |
| THINSLM8 | .002" x 8" Round | $3.88 | $2.53 | $2.18 | $2.00 | $1.81 | $1.69 |
| THINSLM78 | .002" x 7.5" x 8.5" | $3.88 | $2.53 | $2.18 | $2.00 | $1.81 | $1.69 |
| THINSLM759 | .002" x 7.5" x 9" | $4.05 | $2.70 | $2.32 | $2.14 | $1.94 | $1.82 |
| THINSLM775925 | .002" x 7.75" x 9.25" | $4.22 | $2.88 | $2.37 | $2.18 | $1.99 | $1.86 |
| THINSLM895 | .002" x 8" x 9.5" | $4.36 | $2.90 | $2.40 | $2.21 | $2.01 | $1.89 |
| THINSLM8511 | .002" x 8.5" x 11" | $4.67 | $3.45 | $2.98 | $2.78 | $2.56 | $2.41 |