WINDOW & PHOTO FRAME MOUSE PADS - INSERT
Our window and photo insert mouse pads feature a window area where you can place your images or sheet of paper with important information. Insert mouse pads are offered by our mouse pad company for the same price as our lift top mouse pads. Our custom insert mouse pads can be personalized to include any graphic of your choice. You could use your business's logo or name, your school's mascot, your library's name, your city's crest. The possibilities are endless when it comes to customizing your new mouse pad.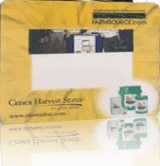 Click a mouse pad thickness to see the pricing for that particular thickness of mouse pad. Pricing will vary by thickness, size, and quantity ordered.
🛈 Custom mouse pad sizes and thickness are also available, contact us for more information.
1/8" Thick INSERT™ Interchangeable Mouse Pads MEDIUM Duty
1/16" Thick INSERT™ Interchangeable Mouse Pads MEDIUM Duty
1/8" Thick INSERT™ Interchangeable Mouse Pads HEAVY Duty
1/16" Thick INSERT™ Interchangeable Mouse Pads HEAVY Duty
1/8" Thick INSERT™ Interchangeable Mouse Pads MEDIUM Duty
1/8″ Thick INSERT™ Interchangeable Mouse Pads MEDIUM Duty
| Item # | Thickness – Size | 100 | 250 | 500 | 750 | 1000 | 1500 | 2500 | 5000 |
| --- | --- | --- | --- | --- | --- | --- | --- | --- | --- |
| INSERT68 | 1/8" x 6" x 8" | $5.99 | $5.39 | $4.85 | $4.37 | $3.93 | $3.54 | $3.18 | $2.86 |
| INSERT758 | 1/8″ x 7.5" x 8" | $6.28 | $5.65 | $5.08 | $4.58 | $4.12 | $3.71 | $3.34 | $3.00 |
| INSERT78 | 1/8" x 7.5″ x 8.5" | $6.28 | $5.65 | $5.08 | $4.58 | $4.12 | $3.71 | $3.34 | $3.00 |
| INSERT759 | 1/8″ x 7.5″ x 9" | $6.35 | $5.71 | $5.14 | $4.63 | $4.16 | $3.75 | $3.37 | $3.04 |
| INSERT775925 | 1/8″ x 7.75" x 9.25" | $6.47 | $5.82 | $5.24 | $4.72 | $4.24 | $3.82 | $3.44 | $3.09 |
| INSERT895 | 1/8″ x 8" x 9.5" | $6.59 | $5.93 | $5.34 | $4.80 | $4.32 | $3.89 | $3.50 | $3.15 |
1/16" Thick INSERT™ Interchangeable Mouse Pads MEDIUM Duty
1/8" Thick INSERT™ Interchangeable Mouse Pads HEAVY Duty
1/16" Thick INSERT™ Interchangeable Mouse Pads HEAVY Duty