WINDOW & PHOTO FRAME MOUSE PADS - LIFT TOP
Our lift top mouse pads have become a very popular mouse pad option for businesses lately. The lift top mouse pad is unique because it allows you to place a photo or sheet of paper with important information underneath it. These custom mouse pads are great for businesses where information changes rather frequently. Perhaps you could display a list of discount or promotional information underneath your lift top mousepad. Maybe you want to change out the image to feature a new product that you're offering. You may even just want to use personal photos underneath your lift top custom mouse pad. The possibilities are nearly endless.
Our lift top mouse pads have rounded corners and are maintenance free. They have a durable scratch-resistant surface which provides protection for your images for many years to come and after heavy usage. There are many mouse pad options available to you when you order mouse pads from us.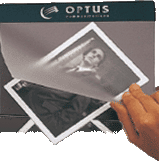 Click a mouse pad thickness to see the pricing for that particular thickness of mouse pad. Pricing will vary by thickness, size, and quantity ordered.
🛈 Custom mouse pad sizes and thickness are also available, contact us for more information.
1/8" Thick Lift Top™ Interchangeable Mouse Pads MEDIUM Duty
1/16" Thick Lift Top™ Interchangeable Mouse Pads MEDIUM Duty
1/8" Thick Lift Top™ Interchangeable Mouse Pads HEAVY Duty
1/16" Thick Lift Top™ Interchangeable Mouse Pads HEAVY Duty
1/8" Thick Lift Top™ Interchangeable Mouse Pads MEDIUM Duty
1/8″ Thick Lift Top™ Interchangeable Mouse Pads MEDIUM Duty
| Item # | Thickness – Size | 100 | 250 | 500 | 750 | 1000 | 1500 | 2500 | 5000 |
| --- | --- | --- | --- | --- | --- | --- | --- | --- | --- |
| LIFTTOP68 | 1/8" x 6" x 8" | $5.99 | $5.39 | $4.85 | $4.37 | $3.93 | $3.54 | $3.18 | $2.86 |
| LIFTTOP758 | 1/8″ x 7.5" x 8" | $6.28 | $5.65 | $5.08 | $4.58 | $4.12 | $3.71 | $3.34 | $3.00 |
| LIFTTOP78 | 1/8" x 7.5″ x 8.5" | $6.28 | $5.65 | $5.08 | $4.58 | $4.12 | $3.71 | $3.34 | $3.00 |
| LIFTTOP759 | 1/8″ x 7.5″ x 9" | $6.35 | $5.71 | $5.14 | $4.63 | $4.16 | $3.75 | $3.37 | $3.04 |
| LIFTTOP775925 | 1/8″ x 7.75" x 9.25" | $6.47 | $5.82 | $5.24 | $4.72 | $4.24 | $3.82 | $3.44 | $3.09 |
| LIFTTOP895 | 1/8″ x 8" x 9.5" | $6.59 | $5.93 | $5.34 | $4.80 | $4.32 | $3.89 | $3.50 | $3.15 |
1/16" Thick Lift Top™ Interchangeable Mouse Pads MEDIUM Duty
1/8" Thick Lift Top™ Interchangeable Mouse Pads HEAVY Duty
1/16" Thick Lift Top™ Interchangeable Mouse Pads HEAVY Duty